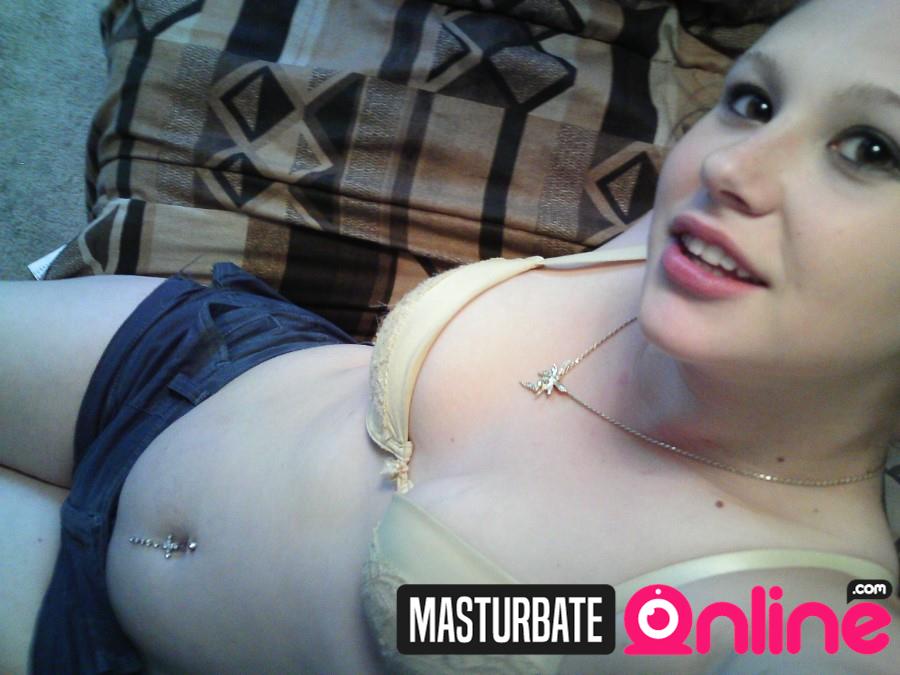 Masturbating is a private and intimate act most people enjoy doing alone. However, there are some who love to have an audience or engage in what is known as mutual masturbation. Of course, starting this conversation with a stranger can be rather daunting. So what can you do if you are searching for a person who enjoys the same naughty things as you?
There are many online websites that can help you find individuals from all over the globe who love to engage in mutual masturbation. Some of them prefer to just watch you masturbate; others will get aroused and join the fun. But regardless, finding your perfect partner online is no longer a difficult task. As long as you know where to look, you can easily find your perfect match!
Want to have an audience while you masturbate?
If you want to masturbate while there is an audience of strangers watching you, becoming a part of the cam industry is the way to go! The webcam industry allows anyone of legal age to register and start streaming their live shows. These shows can involve anything erotic, from something as mildly sexy as just giving a sensual striptease show to something utterly hardcore such as using a fuck machine with a massive dildo. You name it!
Of course, if you register, you are welcome to create all kinds of sexy shows, including masturbation. You are free to position the camera however you want. Some people enjoy positioning the camera in a way that their face is not visible, while others love to show it all. You can use as many toys, lubricant, or anything else while playing with yourself… or you can simply tease the viewers.
Keep in mind that providing viewers with a sexy cam show can often lead to some good tips. So, you might even be able to earn money while providing them with a fun performance… or you can simply stream yourself masturbating without paying attention to your viewers whatsoever. This is completely your choice.
However, if you decide to become a webcam model, you should try and interact with the audience. This way, you get to fulfill their naughty wishes, or they might even want to join in on the fun. This can be incredibly thrilling. You never know who is on the other side of the screen… is it a gorgeous mommy who loves to watch you stroke your stuff or a teen dude who would love to get fucked.
Invite a cam girl to a private show On the other hand, you could always find a lovely cam girl who is down to having a cam2cam session. Most cam girls will have this written in their bio, which means that they are happy to let their viewers turn on their cams while in a private cam session. Thus, if you want to find a beautiful woman to watch you masturbate, this is the easiest way to do that. Find a cute girl online, invite her to a private show, and tell her what turns you on. Do you want her to watch you, instruct you on what you should do, or masturbate along with you? There are many naughty options you can consider! But keep in mind that not all cam girls are willing to let their viewers turn on their cameras, so if it is not specified on their page, make sure to ask them. Private cam shows are often filled with much naughtier performances than what you can expect to see during their live shows. Not to mention that these models will give all their naughty attention just to cater to your needs. Now, the private shows are also pricier, but it is definitely worth it if you want to find a beauty who can watch you masturbate.
Check out sex chatting sites!
If you do not want to become a part of the webcam industry, you don't have to! There are many chat websites that allow you to meet naughty strangers from all around the globe who would love to watch you masturbate from chatting to hookup websites or even Omegle's unmoderated section. You name it. Most of these sites allow you to specify the naughty things you are into, thus matching you with people who enjoy similar stuff.
This way, you can easily meet strangers and masturbate for them. The best thing about this method of finding your mate is that they could be from a completely different part of the world, and you can still give them a performance of a lifetime. Thanks to the advancements in technology, you are able to turn on your camera for just about anyone and enjoy giving them a show they will never forget.
Why do people like being watched?
This is different for every individual. Some love to be completely sexualized in the eyes of their partner or a random stranger who is watching them, while others love to demonstrate power and control. The beauty of masturbating for others is that you both get to enjoy yourself to the fullest. However, do not hesitate to incorporate other aspects into masturbation. For example, you can use sex toys or certain kinds of lubes, or you can simply role-play your favorite fictional characters. Try dressing up in full cosplay and going hardcore eon yourself while giving your partner or a stranger a fun performance.
Masturbating for your partner can be incredibly thrilling and sexy. This act is known to bring two people closer to each other since masturbation is a form of intimacy we usually do not share with other people. But, if you want your partner to watch you masturbate or even instruct you on what you should do, maybe it is time to bring this topic up. Sometimes, this can lead to mutual masturbation, which is an amazing experience overall. As you can see, it all depends on what you prefer… but finding a stranger who would like to watch you masturbate is a piece of cake!